Elmwood Park Zoo has experienced 96 WINTERS in its near CENTURY-long history
But This Winter Will Be Like No Other.
The approaching freezing temperatures and blistering winds will bring a second season of little-to-no admission – our second season without revenue.
After a year of experiencing record-low attendance, a damaging windstorm, and horrific flooding, the zoo never had its "peak" season – an important time of year when enough revenue is made to sustain the zoo through the grueling winter months.
Your donation to our Annual Appeal will be more meaningful and more impactful than any year before. There isn't a storm or pandemic that will keep Elmwood Park Zoo from caring for its animals — your donation to us is a donation for them.

August's flood came right on the heels of our recovery from wind damage, and submerged the lower parts of the zoo in several feet of swiftly moving water. Thanks to the incredible efforts of our staff, all our animals we're quickly relocated to emergency shelters where they remained happy, healthy and dry.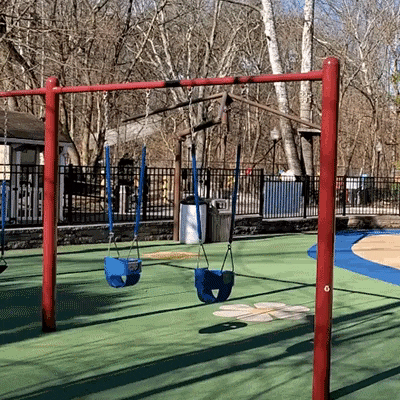 In the face of a prolonged closure, two massive abberent storms, mounting animal-care expenses and a sluggish reopening, the zoo was forced to make the diffuclt decision to layoff nearly 45% of its staff — including department directors and staff who had been a part of the zoo family for nearly a decade.

Underpinning every unexpected disaster we've seen this year is our steadily growing line of non-negotiable expenses. These animal care costs — from making custom diets for over 300 individual animals, to ensuring we have enough heat and extra bedding as we wade into the cold winter months — come first before all other considerations.
AND LET YOUR FRIENDS KNOW YOU CARE! #EPZAppeal
Don't forget to double your donation through your company's matching gift program!
THANK YOU FOR YOUR SUPPORT.